We're only two weeks in to May and it's been an exciting month already at Gateforth Park. Phase 1 has completely sold out and the first home has been delivered on Phase 2. And did we mention our successful Open Weekend?
Phase 1 sold out
We are delighted to have reached a major milestone in the development of Gateforth Park with Phase 1 now completely sold out.
Since we launched our luxury residential park less than two years ago, demand has been high for our park homes on the first phase, and we couldn't be more thrilled with how it has all progressed. Despite the challenges of the Covid pandemic, we have managed to keep our plans for Gateforth Park on track and our community is growing week by week.
We are preparing to welcome lots more new residents to the park over the coming months, and it's wonderful to see everyone settling in so well.
Phase 2 now available
Reservations for plots on Phase 2 are well underway now that Phase 1 is complete, and we are constantly updating our site map here, where you can also view a selection of the park homes we have available.
Phase 2 includes the much-anticipated Lakeside, where homeowners will have their own fishing peg giving them exclusive access to a large fishing lake. And there was much excitement earlier this month when we took delivery of the first home to arrive on Lakeside – a stunning Sofia by Prestige!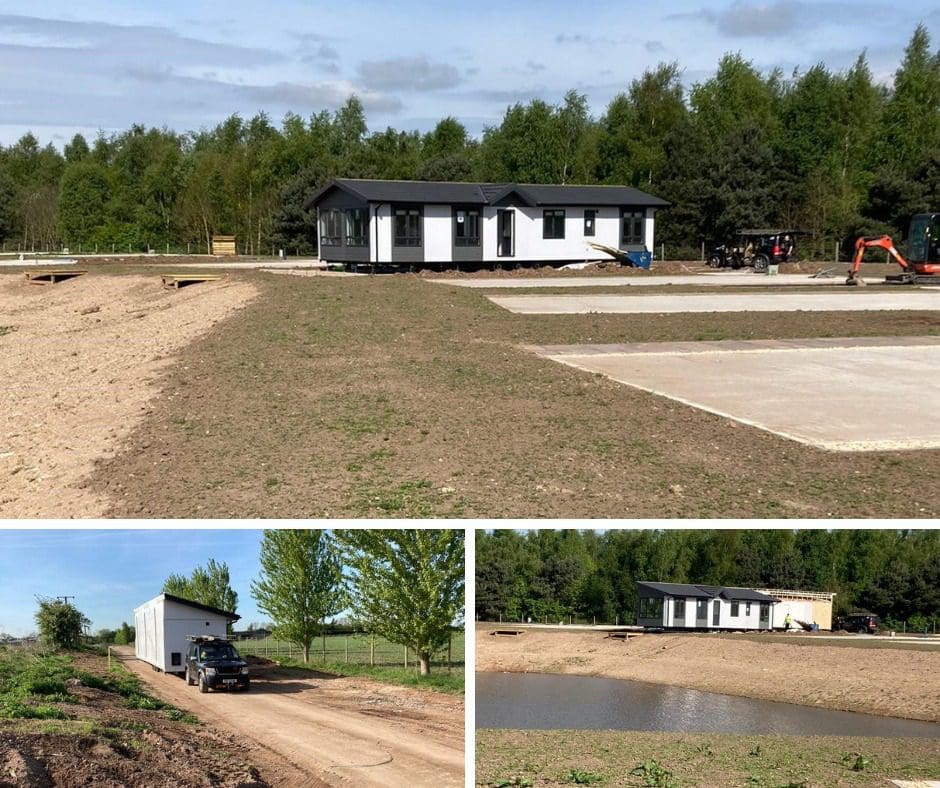 This second phase of Gateforth Park will also see the development of the dog walking area, community centre with small shop, and communal area with feature lake.
Open Weekend
Our Open Weekend at the beginning of this month was an amazing success! The park was a hive of activity as we welcomed visitors from across the country for our first big showcase of Phase 2. Our sales team Alan and Helen as well as our park managers Amanda and Andrew gave tours of the park and the homes, and it was great to hear all the wonderful feedback.
Our team also had the pleasure of working alongside representatives from Quick Move, who specialise in part exchange and were able to discuss all the options around selling a house and buying a park home.
Many of the visitors took the opportunity to chat to our residents about their experience of moving to Gateforth Park and all the things they love about living on a residential park. You really got the sense of the wonderful community and like-minded neighbours here.
As always, the main standout features that were mentioned again and again by visitors were the spacious plots and the tranquillity of the park combined with its ease of access to a wealth of leisure and retail opportunities. People equally liked the high quality homes, immaculately kept grounds and the security and flexibility of having park managers living on site. Many also found the 10 year warranty that we offer reassuring.
We are planning another Open Weekend for September, so watch this space for details but if you would like a tour of Gateforth Park before then please call us on 01757 616 646.
Get in touch or pay us a visit
If you are thinking of moving to a residential park, why not visit us here at Gateforth Park and see what we have to offer. We'll show you around our wonderful site and a selection of our fantastic park homes.
You can call us on 01757 616 646 or have a browse of our website which also has lots of information about the park and what it's like to live here.
Our friendly sales team are also on hand to answer your questions about park home living and moving to Gateforth Park.