Location
Since we launched our residential park near Selby in August 2020, we've been contacted by people from across the country wanting to find out more about moving to Gateforth Park. Along with questions about living on a residential park and owning a park home, we often get asked about the local area and what it has to offer.
So, here's a short guide to the Selby area and some of the amenities and leisure opportunities available to residents of Gateforth Park.
A tranquil residential park with fantastic links to vibrant cities, stunning countryside, rugged coastlines and international airports
Gateforth Park
Reception Building, St. George Close
Selby YO8 9UG
(Please double check the SatNav location before setting off – we are next door to Selby Golf Course)
As you can see from this aerial shot showing Phase 1 by Paul Mouncer, we are right next door to Selby Golf Course
Gateforth Park lies just outside the thriving yet peaceful village of Thorpe Willoughby in North Yorkshire, just four miles from the town of Selby.
The park offers the peace and tranquillity of a rural location combined with easy access to a range of local amenities and a wealth of leisure and retail destinations. There's lots going on in Thorpe Willoughby, Brayton and Selby, while great connectivity to the A1(M) and M62 motorways means larger towns and cities such as Harrogate, York and Leeds, as well as some of North Yorkshire's top visitor attractions, are less than an hour's drive away.
Local amenities
Local services in Brayton comprise a convenience store, post office and pharmacy, and there's a great farm shop, a butcher's and a baker's.
Selby has lots more amenities including various doctors' and dentists' surgeries, vets, supermarkets, garden centres, and even a hospital.
Shopping
Within an hour's drive from Gateforth Park are retail parks and shopping centres such as Monk's Cross Shopping Park, McArthur Glen Designer Outlet and Meadowhall Shopping Centre.
And, adding to the numerous opportunities for a little retail therapy are the shopping meccas of Leeds and York, which are less than half an hour's drive away.
Sports & Leisure
You don't have to go far as a resident of Gateforth Park to take part in a range of sport and leisure activities.
The park is next door to Selby Golf Club, which has been established for more than a century and welcomes players of all ages. Open all year round, the club offers a beautiful par 71 course and a wealth of outstanding facilities.
Thorpe Willoughby, meanwhile, has a number of clubs, groups and societies including table tennis, cricket, yoga, WI, gardening, walking and amateur dramatics.
In Selby, there's even more choice, ranging from gliding to fishing, and tennis to horse riding.
The rural location of Gateforth Park also makes it ideal for discovering the beautiful Vale of York countryside, and there are plenty of lovely walking routes in the area.
Things to See & Do
Selby Abbey was founded by William the Conqueror in 1069, three years after the Norman Conquest, and survived the Dissolution of the Monasteries in the 1530s. It remains a vibrant part of the local community today, and is open for worship as well as visitors. Its architecture reflects different styles through the centuries, and there are other significant features such as stained glass windows and rare carved figures.
The Yorkshire Air Museum is based in the grounds of the original RAF Elvington WW2 aerodrome, and is a must-visit for aviation fans. With collections spanning the entire history of flight as well as a vast collection of archive material, documentation and important information, the museum also tells the stories of the people who made aviation history.
Barlow Common Nature Reserve is a lovely area of grassland, ponds and woodland. Popular with bird watchers, it's also a great place for a walk and has a nice wildlife trail in a quiet corner of the reserve.
A mile or two away is another place that's great for birdwatching, Brayton Barff, one of a handful of lovely woods in the Selby area. Owned by Yorkshire Water, this is a covered reservoir with undulating, unchallenging footpaths and a rich variety of flora and fauna.
Finally, the Edwardian-era Lotherton Hall near Leeds is one a handful of historic houses and gardens that are easily accessible from Gateforth Park and worth a visit.
Food & Drink
From eat-ins to take-outs, plus a plethora of local producers, the Selby area is a great place for food and drink.
The nearest pub is The Fox in Thorpe Willoughby, which offers both traditional pub grub as well as Tex Mex food, along with a wide choice of fine wines, beers and spirits.
A little further down the road in Selby can be found a variety of pubs, restaurant and takeaways including Indian, Chinese and Italian.
If you prefer to cook at home, you can browse some lovely local produce at Selby Farmers and Craft Market, held on the market place on the third Saturday of every month.
Further afield
With easy access to motorways, buses and trains, there's a fantastic opportunity for residents of Gateforth Park to discover the wider county of North Yorkshire and all the things that make it so popular with visitors. There's the stunning countryside of the North York Moors and the Yorkshire Dales; the rugged East Coast and famous seaside towns of Whitby, Scarborough, Filey and Bridlington; the pretty towns of Harrogate and Knaresborough; and the bustling cities of Leeds and York.
A daily shuttle bus is coming soon that will run from Gateforth Park through to Selby, from where buses and trains run to Leeds, York, Doncaster and beyond.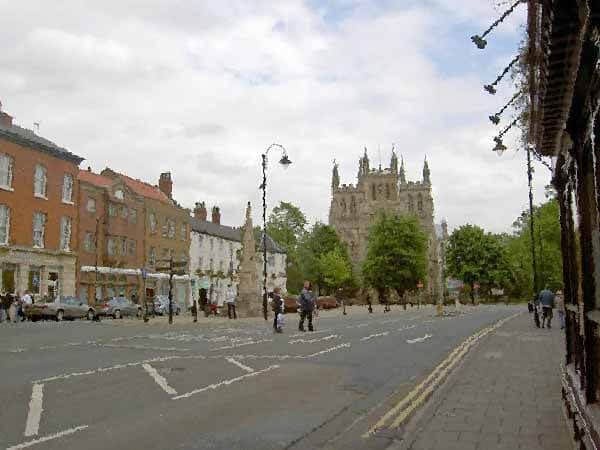 Selby
With a population of around 15,000, this historic town is 14 miles south of York on the River Ouse. Take a direct path into York along the Trans Pennine Trail cycleway, or visit the medieval Selby Abbey with its Norman and Gothic influences. There are also some great places to eat and drink, and lots of leisure and entertainment opportunities too.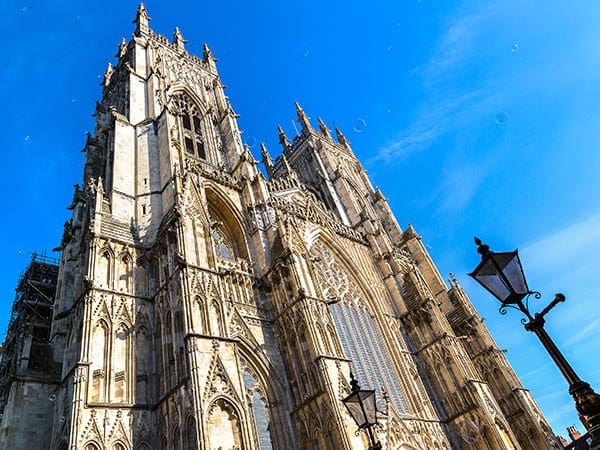 York
Roman roots, a Viking past and a tumultuous history, much of which is still in evidence today, makes York a haven for history buffs. But it has so much more to offer, from quaint indies and high street names along its cobbled shopping streets, to a day at the races, a boat trip along the River Ouse, or some sustenance at one of its many quality restaurants and bars.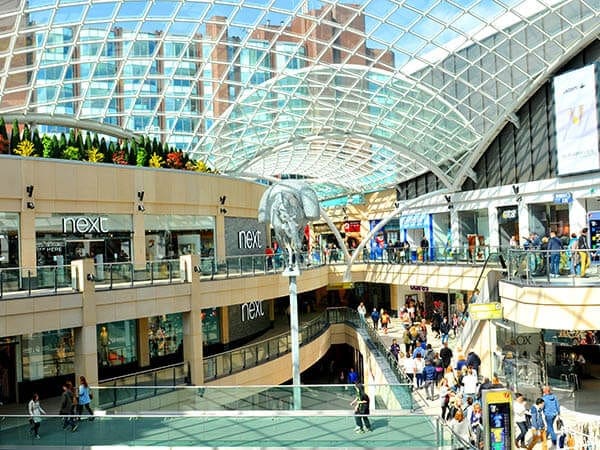 Leeds
One of the Industrial Revolution's major mill towns, Leeds has a rich history that's reflected in a range of museums and attractions. It's also one of the North's top shopping destinations, offering a mix of high street names and exclusive boutiques, including the impressive Trinity Centre shopping mall, which opened in 2013 following a £350m development.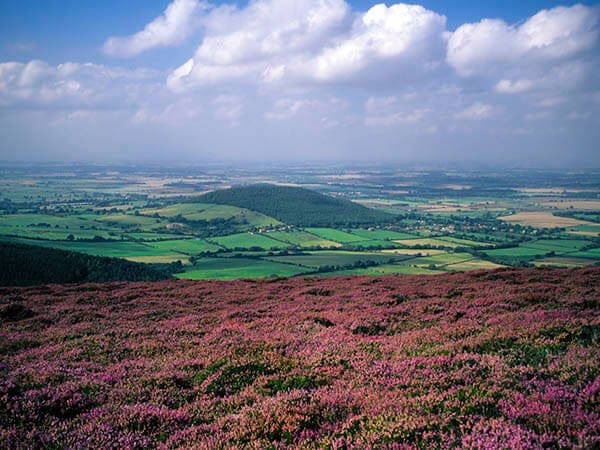 North York Moors
Including one of the largest expanses of heather moorland in the UK, the North York Moors National Park is a stunning area of vibrant landscape, rich heritage and wonderful wildlife.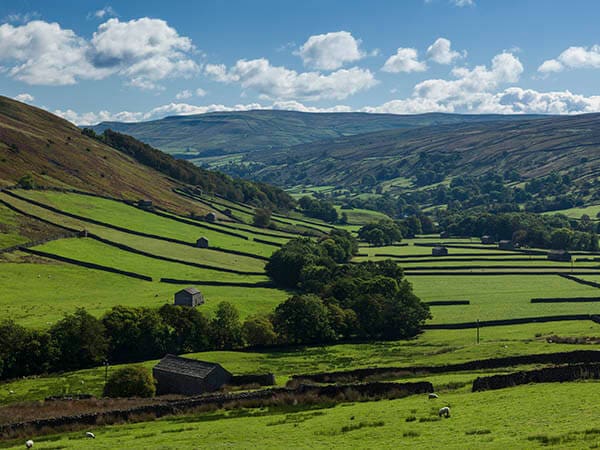 Yorkshire Dales
The rugged scenery of the Yorkshire Dales National Park has an abundance of limestone features including crags and caves, alongside heather moors, spectacular waterfalls and ancient woodland.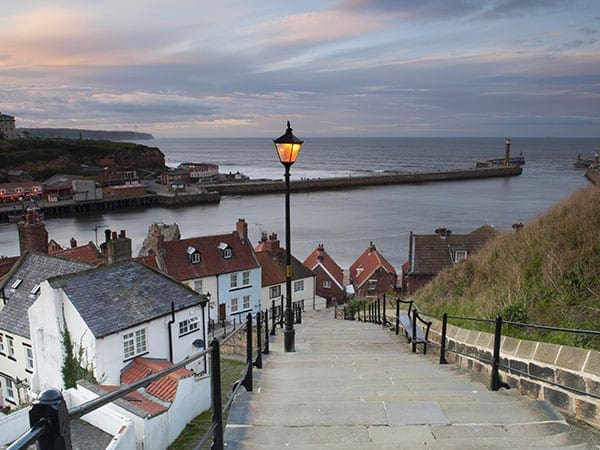 Whitby and the East Coast
Blue Flag beaches, the North York Moors Railway, and the occasional vampire are among Whitby's many attractions. The Yorkshire coast offers amazing beaches, spectacular countryside, stunning views, outdoor adventures, and a wealth of places to eat, drink and be entertained.