Homes for sale
We have partnered with top UK manufacturer Prestige Homeseeker Park & Leisure Homes to offer a varied selection of stunning, high-quality, affordable homes.
Please click on the images below to find out more about each home. Prices range from £172,800 to £218,000, depending on the size, spec and model. Bespoke homes are also available.
8 Park Homes are now available to view at Gateforth Park.
To arrange a viewing, or for more information and an estimate of price based on your requirements, please contact the sales office on 01757 616 646, Dawn Hughes on 07783 656 417 or Alan Hazon on 07866 225 187. Alternatively, click the button below.
We currently have 2 homes in stock and available to view at special introductory prices:
 Accolade £132,500   Situated on 1 St George Close
Majestic 40'x20 £190,000    Situated on 3 St George Close
Homes for sale
Contact us for more detailed specifications. Unless shown, prices below are based on 40'x 20′, 2 bedroom models.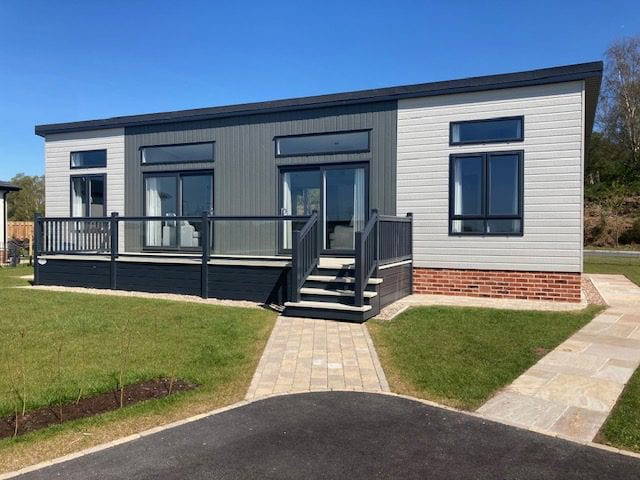 Plantation
(Exclusive to Gateforth Park)
46′ x 20′ Centre Lounge & 2 Bedrooms
£218,000
CLICK FOR MORE DETAILS

Prestige Homeseeker is the UK's leading holiday lodge and park home manufacturer.
Buy from stock or custom build your new home…
We're here to guide you through the process from start to finish. 
One of Europe's largest and most successful manufacturers of park homes and leisure lodges, Prestige park homes are made in the UK and comply to the latest regulations
Show homes are now available to view at Gateforth Park
All homes are the latest 2020 specification from Prestige so these images and plans are indicative only.