Gateforth Park really has been blossoming over the last couple of months, and not just in the flowerbeds! With resident numbers growing as quickly as the plant life on the park, it's been wonderful to see it so vibrant and active as a proper sense of community develops here. The hedging and trees that we planted earlier on in the year are now getting established and have been coming along nicely. As the warmer weather has arrived, the gorgeous hanging baskets and borders planted by our park managers Andrew and Amanda have all been blooming, bringing some lovely colour to the park. Andrew has also been hard at work creating a fabulous feature garden at St George Close, while our groundwork team have been busy installing patios and pathways, as well as getting plots ready for the arrival of new homes.
Like the flowers at our park, our resident numbers have also been burgeoning! We now have 16 homes occupied and another five due to be moved into over the next few weeks. Our current residents have been getting to know each other and enjoying the lovely community atmosphere that is growing on the park. One of our Gateforth Park homeowners held a garden party for other residents in celebration of his 70th birthday, while some of our owners have also been enjoying the social membership at Selby Golf Club, taking advantage of the club's generous offer for Gateforth residents to join for free in the first year.
With just 12 plots left on Phase 1, demand for our park homes remains strong and we continue to welcome visitors for tours around the park and show homes. We've been very busy helping imminent residents to put their own stamp on their new home, visiting the showroom of park home manufacturer Prestige to pick out bespoke elements and finishing touches. We've seen some incredible sunsets at Gateforth Park lately and, with many of our homeowners having opted to add decking to their homes, they've been able to make the most of the splendid views across the fields as the sun goes down.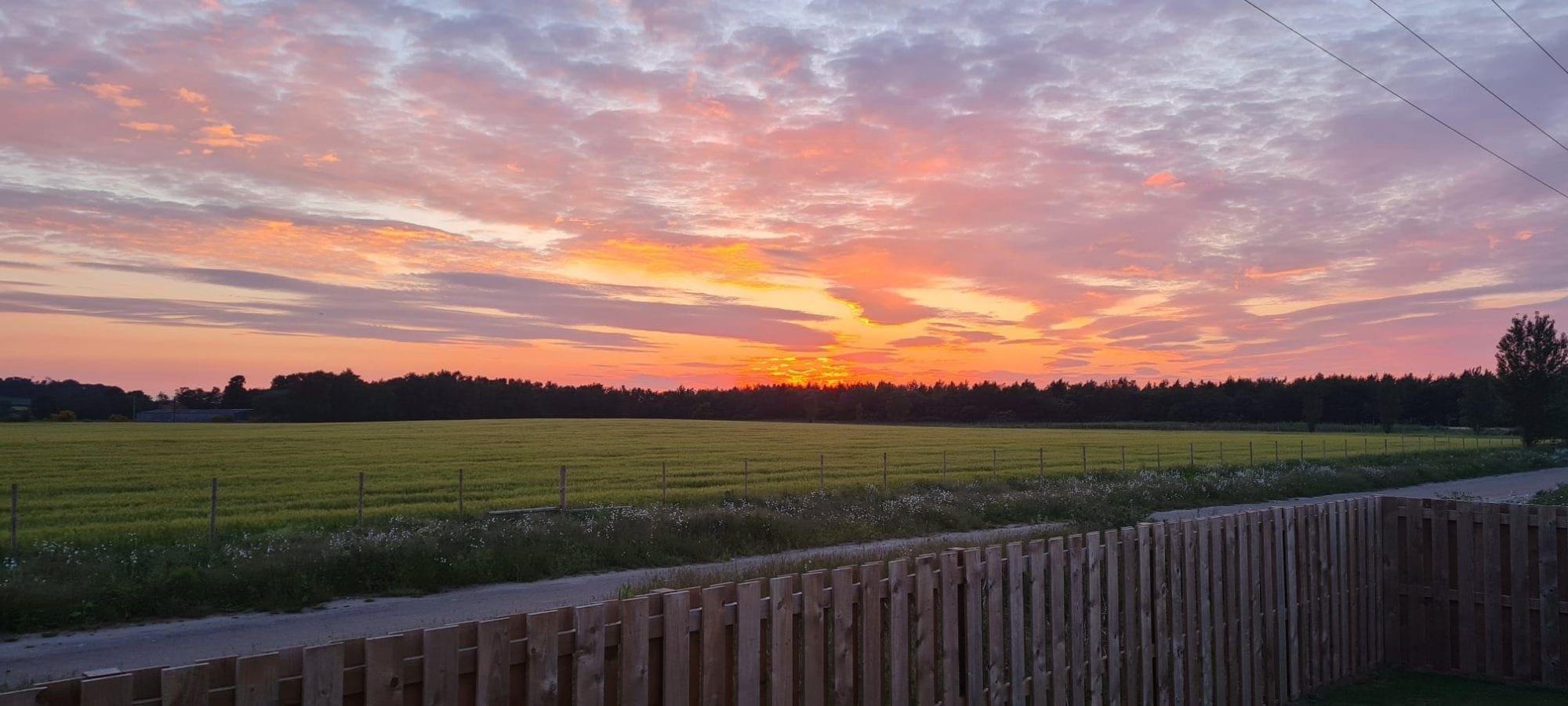 The sunshine and longer evenings have also seen our residents getting out and about in the area, discovering some of the lovely walks we have around Gateforth, Thorpe Willoughby and Selby. They've also been popping down to the local farm shop and enjoying a stroll along the canal. If you'd like to find out more about life on a residential park, please pay us a visit for a tour of our site and our homes. You can keep up to date with which plots and homes are still available, as well as seeing details and pictures of all our Prestige park homes, here. Alternatively, do give Alan or Dawn a call on 01757 616646 to discuss your plans or to book a tour of Gateforth Park.