The warmer weather and the arrival of spring has heralded lots of activity at Gateforth Park.
Although we have been maintaining the park throughout the winter and progressing with the development of Phase 2, recent weeks have seen activity ramp up even further.
Deckings have been cleaned, bushes pruned, grass mowed and edges refined. The seasonal flowers including a host of daffodils are starting to bloom and it's all looking lovely. Residents have been in the gardens putting in plants, and one has even created a small bowl pond. Some of our newer homeowners have had decking and handrails installed, so they'll be able to make the most of the lovely weather as we head towards summer!
Phase 1
Phase 1 of Gateforth Park is now almost complete, with two more plots sold recently and just two now remaining.
Our office team have been busy ensuring everything runs smoothly and helping new residents settle in to the park and their homes.
For details of the plots and homes left on Phase 1, click here.
Friendly community
Our new homeowners have also been getting to know their neighbours. We have a lovely community now on the park that is growing all the time. By the end of May seven more homes will be occupied.
Our residents have also been making plans for a weekend of celebration to mark the Queen's Jubilee in July, with the cake makers and crafters already busy making things!
Phase 2
The contractors have been busy with Phase 2 as we prepare to welcome our first residents on this part of the development within the next couple of months. They've been putting in bases for homes, plotting out sheds, laying Indian stone paving around each plot, creating the driveways, constructing the roads and paths, and building fences.
Open Reach have also started work on running fibre optic cables up to the Phase 2 site for the telephone and internet in all the homes there.
And, in an exciting milestone, the exclusive on-site fishing lake has been filled with water ready for the fish to be introduced later in the year.
It's all coming together brilliantly, and it's been great to show the progress to our new Phase 2 owners who have been to see their plots and are excited for their park home delivery.
Click here to find out more about Phase 2 of our residential park development.
Discovering Selby and beyond
As the weather starts to improve, our residents have been getting out and about more, enjoying the fresh air of our rural location. Many have been discovering the lovely countryside walks around Gateforth Park, while some have gone further afield in the Vale of York or the wider North Yorkshire area.
There is a regular trip on a Friday afternoons to the sports and social club in nearby Thorpe Willoughby. The vibrant market town of Selby is a popular destination, too. Selby has a range of amenities including doctors' and dentists' surgeries, vets, supermarkets, garden centres, and even a hospital. It also holds a fabulous farmers' market every Monday.
And for fans of history and heritage, the medieval Selby Abbey is well worth a visit. Note, though, that it is currently undergoing an external transformation with the brick work being cleaned.
Find out more about the location of Gateforth Park in North Yorkshire here.
New face on our team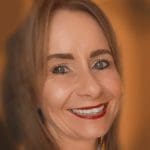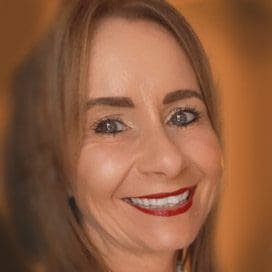 Last month we were delighted to welcome Helen Delaney to the Gateforth Park team. Helen has joined us to cover for Dawn's maternity leave and has been getting to know the residents.
She's certainly hit the ground running as we are so busy at the moment, but is enjoying meeting everyone and says we are all so friendly!
Get in touch or pay us a visit
If you are thinking of moving to a residential park, why not visit us here at Gateforth Park and see what we have to offer. We'll show you around our wonderful site and a selection of our fantastic park homes.
You can call us on 01757 616 646 or have a browse of our website which also has lots of information about the park and what it's like to live here.
Our friendly sales team are also on hand to answer your questions about park home living and moving to Gateforth Park.